The New Lucky 13 Blackjack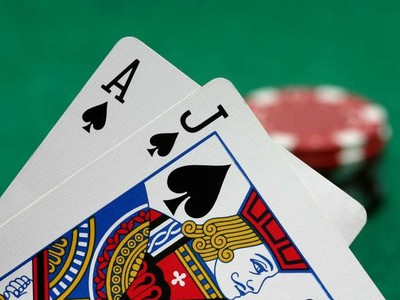 Variations in online blackjack have come mainly through changes in the side bets. The core game has remained relatively unchanged. That is why Lucky 13 Blackjack launched in 2014 was thought to be a game changer. The Australian connection is that it was created by a local company. The game has been accepted at a few land based casinos, but has yet to make its online debut. The innovation in Lucky 13 Blackjack is that a deck consisting of 64 cards. Apart from the usual cards there are 11s, 12s and 13s, which are designed like the normal non-picture cards.
The game rules in Lucky 13 Blackjack are not very different. The player can double on any first two cards and after a split. The player can re-split pairs, including aces. The insurance bet is available but you cannot surrender. One important difference is that the player compulsorily has to split on a pair of 11s, 12s, or 13s. The dealer has to stand on a hard 16 or above and a soft 17 or above. Lucky 13 Blackjack is a no hole card game. The payouts are the same as in standard blackjack variants. Normal wins pay even money and blackjack wins pay 3 to 2. The house edge under these rules is about 1.3%, which is about 1% higher than normal. This could be the reason why Lucky 13 Blackjack has not become so popular.
The inclusion of the extra cards valued at 11 to 13 increases the chance of players busting. You can even bust on the two dealt cards, which cannot happen in a normal game. Therefore, Lucky 13 Blackjack offers a Protection Bet. It pays if the player busts on the first two cards. If the total of the first two cards is from 22 to 25, the payout is 5 to 1. If the first two cards are both 13 then this bet pays out at 40 to 1. The other side bet is the Pairs Bet, which is similar to the bet in online blackjack variants. It pays a flat 12 to 1 for any pair in the player's first two cards. In any of these bets, if the dealer has 13 then the payouts are multiplied five times. The house edge for the Protection Bet is 8% and for the Pairs Bet is 6%. Therefore these bets are not very attractive.
Recent Online Casino Australian Articles