Fastest Cashout Online Casinos for Aussie Players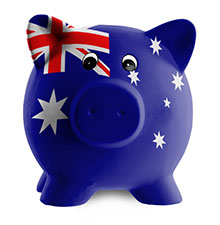 A payout is the amount paid by the online casino when you win. It could be the amount paid on a single bet. But it is more useful when the payouts are aggregated on a game category over a session or aggregated across all games over a longer period. The payout percentage is a specific calculation that can be used to compare the payouts at different casinos and rank them. This article will enable you to understand payout percentages and how to use them. The article will also dwell on some of the steps taken by the top payout online casinos.
Getting Your Money Out Quickly
Not all online casinos offer fast cashout but those featured here do
Some Australian casinos will delay payments in hopes you'll play more, but not these
If you win you should be able to get access to your winnings quickly
Casinos Offering Fastest Withdrawals
Online Casino Cashout FAQ
Why should I care about cashouts at online casinos?
You should care because it is your money that is involved. You would be caring about your invested savings. You would be tracking when they mature and would be completing the required documentation in advance so as to get the funds back into your bank account in time. Think of the online casino as another place where you have parked surplus funds. Online casinos spell out certain rules and procedures for cashouts. If you follow these correctly then your cashout requests will be processed smoothly. If have violated any of the requirements, then the online casino will reject your cashout request.
If you have been lucky and have received a big payout, it is not advisable to keep it in the online casino account. You will be tempted to use it for gambling and may end up losing it all. Leave what you had planned for your next deposit and cash out the rest.
Typically what is considered best as far as speed goes for cashouts at online casinos?
The cashout process consists of three steps. The first step is the pending period. Online casinos defer processing you cashout request by this period, giving you time to cancel the request. The second step is the actual processing of the cashout request at the online casino. The third step is the transmission of funds to your account. The first two steps are in the online casino domain and the third depends on the payment option. Realistically speaking, the fastest you should expect for the first two steps is between 24 hours and 48 hours. The average would be between 3 to 4 days. If an online casino specifies the cashout time as over five days you should avoid it. Also note that if your online casino regularly delays payments beyond its committed period, you should take up the matter with customer support and start looking at other options.
Why do some online casinos cash out faster than others?
None of our recommended Australian online casinos intentionally hold up your withdrawal request. Yet it is a fact that some online casinos cash out faster than others.
All online casinos do not specify the same pending period. The casinos that have shorter pending periods would normally cash out faster than others. The time for the second step introduces further variation. When your cashout request passes the pending period it is put in the processing queue on a first come first serve basis. The time taken for the processing depends on the length of the queue at that time. Partly this is a random phenomenon. It may just happen that many more players have put in their cashout requests at that time. It also depends on the overall client base of the online casino. Online casinos with more customers would have longer queues at the cashout counter. There are separate queues for handling cashout requests from VIP players.
Is there different cashout speeds for different payment options?
Yes, different payment options have different cashout speeds after the processing is complete at the online casino. The fastest cashout speed is for electronic wallets. The online casino remits the funds electronically from its account to your electronic wallet account. If you have opted for reputed electronic wallets like Skrill and Neteller then this transfer is instantaneous.
If the payment is being remitted to your credit card, then also the transfer is electronic. But in this case there is processing involved at the credit card end and there could be a delay of a couple of days before the payment shows up in your credit card account.
Check payments take the longest. Checks have to be prepared by the online casino and posted. After you receive the check you have to deposit in your account and wait for the clearance to take place. This can take 7 to 10 working days.
Tips about online casino cashouts
In order that your cashout requests are processed smoothly and quickly you should keep in mind the following information. Please read the banking terms and conditions carefully and clarify any doubts through customer support.
If you are requesting your first cashout at the online casino then make sure that all the required documents have been received by them. These would include proof of identity and proof of address. If your chosen payment option is a credit card, then the online casino will require a copy of the card as well.
You must make sure that the amount in the cashout request falls between the minimum and maximum limits and is also less than the free balance in your account. Usually the online casino will impose a general limit and there could be a limit imposed by the payment option as well. In case the two limits are different, the higher one will apply for the minimum limit and the lower one for the maximum limit.
Apart from the maximum limit per cashout, some online casinos limit the total cashout per month, unless you have hit a big progressive jackpot. Some online casinos limit the number of cashouts you can make in a month. Others will let you make more cashouts for a processing fee.
Pending Period At Online Casinos
Sometimes players may make an error in their cashout request. They may have put a larger amount than they intended to. Sometimes you make a withdrawal request. But land up with unexpected free time and want to wager at your online casino. But you have put in a cashout request for all your funds. The moment you put in a cashout request, your balance is reduced by that amount, even though the funds are not yet remitted. So, in the above and similar cases you will be unable to play.
The pending period is a time frame in which you can cancel your pending cashout request and start playing immediately. This is also known as reverse withdrawal. In the early days of the online casino industry, pending periods of up to 3 days were not uncommon. This was looked upon as tempting the player to cancel the cashout. Because of the responsible gambling norms now being imposed by regulatory authorities, pending periods are rarely more than 24 hours.
Ideally you online casino gambling should be well planned and you should never wager more than you intended to. So you should use reverse withdrawals only in cases of genuine mistakes.