David Walliams Criticised for Starring in a Radio Ad Promoting Online Gambling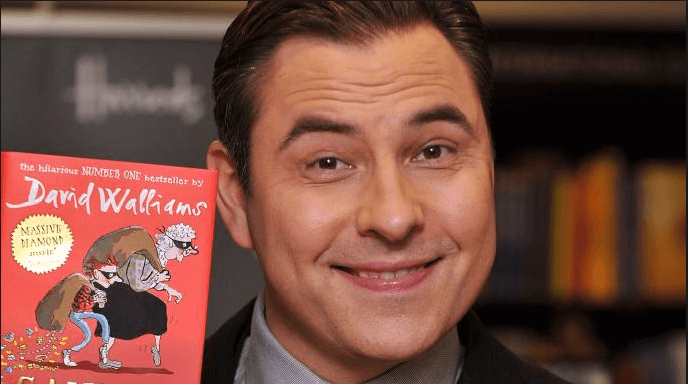 Britain's Got Talent (BGT) judge, David Walliams is facing backlash after he starred in a radio ad for an online gambling site. While the advert adheres to the legal requirements, stating the legal age to gamble, the public and fans are angered by his choice to promote gambling.
In the ad, Walliams, in his capacity as a judge on BGT, encourages the public to join the online casino, titled Britain's Got Talent Games. The online betting site is in fact branded by BGT and using Walliams as the star of the ad is not surprising. However, fans, gambling addiction experts and showbiz agent, Barry Tomes don't approve with Walliams decision.
About David Walliams
With a net worth of more than AU$53 314 000, David Walliams is an actor, judge and writer; but not just any writer. He is a children's book author and is considered as one of the 'fastest growing children's author in the UK'!
At 46 years, the multi-talented David Walliams is not short on cash and should be in a position to carefully consider his position before he accepts work. At the time of writing, Walliams has successfully released five children's books. This places the father of one in an influential position and is the reason behind the criticism.
Reaction to the ad
Fans were shocked and couldn't believe that BTG's signature line 'buzzers at the ready' were now used to advertise an online gambling site. In addition, the line was delivered by one of the shows judges and the shows name was now associated with gambling.
Fans weren't the only ones to criticise Walliams. In fact, GambleAware CEO, March Etches said that the group was "concerned about the normalisation of gambling for children, in particular by the promotion of gambling by popular family entertainment programs." In addition, he said that "we all share a responsibility to protect children from gambling-related harm and this includes those who profit from shows such as Britain's Got Talent."
March Etches' sentiments were shared by gambling addiction specialist Liz Karter. Karter said: "David doing this means that the site could potentially appeal to children. In a way, it gives gambling a softer image. She added that because he is a "children's author, this could give the feeling of gambling being an innocent pastime- which of course it can be, but it can also lead to addiction."
Despite the uproar, Walliams is yet to respond; rather, he threw his son an elaborate Batman themed fifth birthday party. The news of the extravagant party isn't helping Walliams reputation much.
Recent Online Casino Australian Articles