Oasis Poker At Australian Online Casinos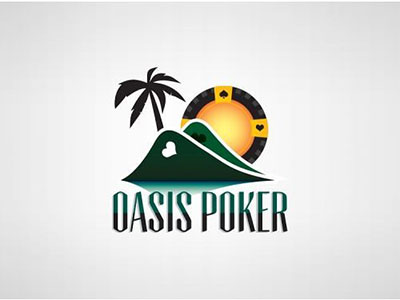 More and more Australian online casinos are offering games from NetEnt. Players not only get an awesome selection of video slots, but unique titles in other games categories as well. Players who like poker hand ranking based casino games can try Oasis Poker. It is listed under Table Games at NetEnt powered online casinos like LeoVegas. Oasis Poker requires greater skill than the usual casino poker variants because you replace cards from your dealt hand for an additional cost.
You start as usual by placing the ante wager. You will be dealt five cards face up. Only one card from the dealer's hand will be dealt face up, whereas the other four cards will be dealt face down. Based on the visible cards you have to decide how many cards you want to replace. It can be any number from 0 to 5. While making your decision you also have to factor in the cost of replacement.
There is obviously no cost if you do not want to replace any cards. The cost of replacing one card is equal to the ante bet. The cost of replacing two cards or four cards is twice the ante bet. Replacing three cards costs three times the ante bet. The cost of replacing all five cards is again the ante bet but you then have to place the call bet. You click on the cards that you want to change and then click the Draw button to confirm the change. After seeing the replaced cards you have to decide whether to fold or call. If you fold, then you lose the ante bet and the game. If you call, then you place a bet equal to twice the ante. The rest of the dealer's cards are turned over.
In NetEnt Oasis Poker, the bets are decided in the following manner. First, the dealer must have an ace/king or higher to qualify. If the dealer does not qualify then you are paid even money on the ante bet and the call bet pushes. If the dealer qualifies then the hands are compared according to the usual poker hand rankings. If the dealer has the higher ranked hand then you lose both bets. If you have the higher ranked hand then the ante bet will pay even money and the call bet will pay according to the Call Pay Table. Remember that the amounts paid in replacing the cards are sunk costs and do not yield any payouts.
Recent Online Casino Australian Articles