Microgaming Caribbean Draw Poker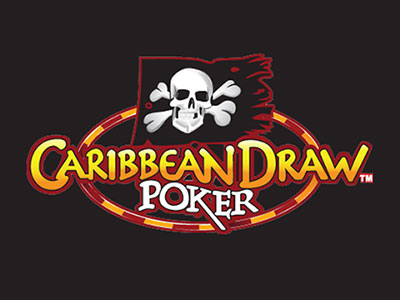 Draw poker games are those that allow you to replace cards from the hand that you are dealt. The idea is get rid of useless cards in the hope that the new ones will give you a higher ranked hand. At online casinos, video poker variants are the best examples of draw poker games. Microgaming offers a draw poker table game at Australian online casinos like Royal Vegas, All Slots and Spin Palace. It is called Caribbean Draw Poker. You compete against the dealer's hand and not a payout table as in video poker.
Microgaming Caribbean Draw Poker is played with a standard deck of 52 cards. This implies that you cannot get back the card that you have rejected. As in all online casino poker games, you first place the ante bet. You click the Deal button and will be dealt five cards face up. The dealer will be dealt one card face up and four cards face down. You are given three options and have to select one of them. You can choose not to exchange any cards and place a play bet equal to twice the ante bet to play on. Or you can select up to two cards for replacement by clicking on them. Again the play bet is automatically placed as above. The third option is to fold. The game ends and you lose the ante bet.
If you take decide to play on, with or without replacement of cards, the dealer's full hand is exposed. The dealer automatically changes up to two cards according to rules built into the software. The dealer's qualifying hand is a pair of eights. If the dealer fails to qualify then you win even money for the ante bet and the play bet pushes. If the dealer qualifies, then the two hands are compared based on the usual poker hand rankings. If your hand is lower ranked then you lose both the bets. If your hand is higher ranked, then the ante bet pays even money and the play bet pays as per a payout table. This table grades the payouts as per the hand rankings. Eights or better pays even money. Royal flush pays 100 to 1.
Microgaming Caribbean Draw Poker also includes an optional side bet. It pays out according to another payout table based on the original dealt hand before drawing. The payout table starts with 4 to 1 for a two pair and goes to 2,500 to 1 for a straight flush with the progressive jackpot for a royal flush.
Recent Online Casino Australian Articles