How To Address Online Problem Gambling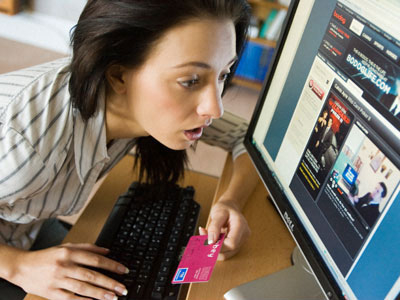 No online casino player becomes a problem gambler all of a sudden. It slowly creeps up on you. In the back of your mind you will be aware that something is not quite right. If you have acquainted yourself with the practices of responsible gambling, then you will be able to take the correct steps and nip the problem in the bud. This article outlines what you need to do.
If you have been wagering at a licensed online casino, it would surely have a Responsible Gambling section. You are likely to find in that section a self-assessment test. You should immediately take that test whenever uncertainties arise in your mind. In fact, it is a good idea to take this test every three months or so. The test poses a number of questions that compel you to focus on various aspects of your online gambling. In particular, it will help you identify if your gambling behaviour has changed for the worse. A sample of questions that would be included in such tests is given below.
Are you wagering larger amounts?
Are you spending more time on online gambling?
Do you feel depressed when you are not gambling online?
Are you borrowing money to finance your bankroll?
Do you feel a compulsion to recover your losses?
Even if the answer to one question is in the affirmative it indicates that you are facing an onset of problem gambling. The first thing that you need to do is discuss the issue with family and friends. The more you keep this problem to yourself the bigger it will become. Take the help of people around you to reduce the time and money spent in online gambling. Increase your socializing, which can be a big help. Most Australian online casinos will allow you to play for free. Try this, since it may satisfy your urge without any monetary implications.
If this does not help you must take the next step. The best online casinos have a facility for activating a cooling off period. This ensures that you will not be able to log on to the online casino for a specified period. Meanwhile, you should seek professional help. We have recommended a number of organizations that specialize in this. You can start by remaining anonymous through online counselling and reading the literature on their web sites. Later you can go for face to face interactions. The tag line for a condom advertisement was "It is better to be safe than sorry". The same applies to online gambling.
Recent Online Casino Australian Articles