Everest Cup Advertising on the Sydney Opera House Highlights AU Gambling Problem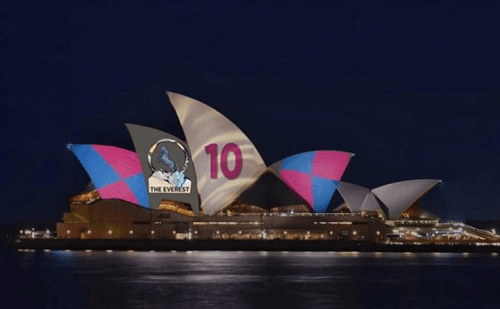 The Everest Cup horse race is set to take place soon for the second time. The event has the largest prize pool for a "turf race" in Aus at AU$13 million! Advertising for the high-profile event includes lighting up the iconic Sydney Opera House. Unfortunately, these plans have caused an uproar dividing the country, with the opposition stating that the ad would highlight the gambling problem. The argument continued despite this not being the first time the Sydney Opera House would be used to advertise a sporting event.
At the head of the opposition is, of course, Tim Costello, the face of the Alliance for Anti-Gambling Collation. Costello likened the gambling in Australian to the gun problem in America; he said: "we know that the US blind spot is guns. What Australians now have woken up to is our blind spot captured by gambling interest." In addition to the views expressed by the Alliance for Anti-Gambling Collation, Australians also found that the advertisement would "cheapen" the UNESCO World Heritage site.
However, Peter V'landys, the Chief Executive for Racing NSW said: "the advertisement would have nothing to do with gambling"; but did add that "horse racing had been part of Australia's fabric of society since colonisation." V'landys added that gambling was "first conducted to lift the morale of Australia's first workforce. Like it or not it's in our DNA."
Premier Intervenes and Approves Everest Cup Advertising
The story hit media outlets last Friday, stating that the Sydney Opera House had failed to approve the advertising plans. This led to a confrontational interview between radio host Alan Jones and Louise Herron, Chief Executive at the Opera House Trust. In the interview, Jones called for Herron to be fired; to which she replied: "you don't own the Opera House, we own it." The confrontation led New South Wales Premier Gladys Berejiklian to issue the Opera House with orders to accept the request to advertise the event.
The iconic sails of the Sydney Opera House will light up Tuesday night ahead of the event. Keep it locked to our blog page for the latest gambling and online gambling news.
Recent Online Casino Australian Articles