An Unusual Online Scratch Card For Australian Players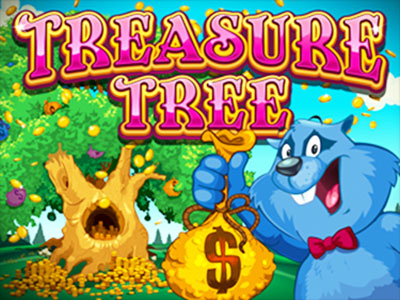 Sometimes you will get bored of the usual online pokies and table games. At such times you will want something different to play to unwind. Treasure Tree is one such game that is available at Realtime Gaming powered Australian online casinos like Fair Go. It is listed under the Specialty section. Treasure Tree functions like a scratch card. However, it is structured differently from the usual kind of scratch card. You do not scratch cells in a grid but money bags on the treasure tree.
When the game loads you will find the treasure tree on the centre of the screen with its branches spread out to the left and the right. 20 money bags are suspended from the branches. Each bag will be in one of the three colours – blue, orange and red. As you click on a money bag it will open with a pop sound and reveal an amount. The objective of the game is to reveal three identical amounts from bags of the same colour. If this happens then you will receive a payout otherwise you will lose the bet amount. If you are extremely lucky you may get three matching amounts in bags of each of the three colours. So in some cards you may win even two or three prizes. The prizes are multipliers of your bet up to 500 times. You may also win up to 25 free games in which all payouts will be additionally multiplied three times.
You can bet as little as AU$0.25 per game. High rollers can wager up to AU$25 per game. In order to speed up the game play you can choose to play up to 500 games at a time.
Treasure Tree gives you different ways to choose money bags. You can do so manually selecting one bag at a time. You can go in order from left to right or right to left. You can select bags randomly following your instinct. If you are of a logical frame of mind then you can click the Reveal All button and let the software take over. The rapid fire automation in this option leads to a better audio visual experience. You can mix the two methods. Start by popping a few bags manually and then hit the "Reveal All" button.
Fair Go is a leading online casino for Australian players. It is available on both desktop and mobile platforms and supports a number of secure payment options, including bitcoins.
Recent Online Casino Australian Articles