Review of Playtech Casino Software For Australian Players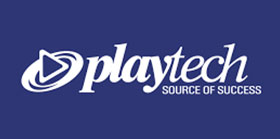 Playtech was founded in 1999 by Teddy Sagi and other entrepreneurs from the casino, software engineering and multimedia industries. Its first licensee went live in 2001. Though a late entrant it soon rivalled more established software providers like Microgaming in quality and popularity. Today Playtech has its headquarters in Isle of Man. It is the largest online gaming software supplier traded on the London Stock Exchange. Apart from online casino gaming, Playtech has a strong presence in other online gambling verticals like poker, bingo, sports betting and lottery. Acquisition of key players in these various sectors has been the basis of Playtech's growth.
Highlights of Playtech Casino Software
Incredibly reliable casino software for desktop, mobile and tablet players
Fantastic selection of branded and non-branded games with 500+ in total games
Casinos powered by Playtech offer some of the best bonuses and incentives
Evaluation of Playtech casino software for desktop users
As was the practice in the online casino industry at that time, Playtech initially offered only the download platform for desktop online gaming. The players at the Playtech online casinos had to download the software package. This platform is compatible only with PC operating systems. Today the download platform has over 500 titles and can take a long time to completely download. So Playtech automatically allows for downloading a smaller selection of the games first. The other games then download while the players wager on the already downloaded games.
In order to reach out to Australian players not using PCs, Playtech launched an instant play platform that is compatible with desktops on all operating systems. The same selection of games is available on both platforms. From the gaming quality point of view there is no difference between these two platforms. Once you register at a Playtech powered online casino then both these desktop platforms are available to you. You can choose which you want, and even switch from one to another at will. You may notice that new games are not simultaneously released at all Playtech casinos. The operators can decide when they induct the new games. You need to factor this in while choosing a Playtech online casino.
Evaluation of Playtech casino software for mobile & tablet users
Playtech was a late entrant in mobile gaming as well, having launched its first mobile games only in 2012. The basic mobile hub was developed in conjunction with mobile experts Mobenga, a company acquired by Playtech. The no download mobile platform is based on HTML5 technology and the mobile casino games are compatible with almost all devices from entry-level mass-market models to the latest high-end smartphones and tablets. Australian mobile gamers using iPhones, iPads or Android devices can download native Web Apps tailor made for their operating system. The Playtech mobile platform includes a whole range of marketing tools that allow operators to make their business more flexible and maximise their returns by giving gamers greater options.
The Playtech mobile portfolio is much smaller than that of its main rivals, Microgaming and NetEnt. The most popular desktop pokies are available for mobile gaming. If your favourites happen to be included then you will have no problems. But if your favourites are left out then you may want to look for a mobile casino powered by another software provider. The quality of the games is not an issue. They have been adapted to the swipe and tap navigation of touchscreens.
Overall summary and evaluation of Playtech casino software provider
Though the Playtech desktop platform portfolio is smaller than that of Microgaming, 500 games are sufficient to provide the variety need for online casino players. The stand out attraction is the series of Marvel branded superhero slots, which get a fillip every time a new Marvel movie is released. The other unique selling propositions are the branded scratch cards and the large collection of instant win fixed odd arcade games. Playtech powered online casinos got a massive boost with the acquisition of Ash Gaming. Ash Gaming pokies are delightful, innovative and feature rich. The customisation options will give players at Australian online casinos a reasonable amount of flexibility with speed and audio settings. You can select the background music in table games, which is a novel feature. Of late the focus of Playtech has gone beyond casino games to turnkey services to its licensees. These include customer support, fraud prevention, hosting services and other features that ultimately result in a better online casino.
On the desktop gaming front Playtech will match with the best with the pluses and minuses evening out. The mobile gaming platform is weaker when compared with other software providers. Therefore on the whole we would rate Playtech a notch below Microgaming.