Review of Microgaming Casino Software For Australian Players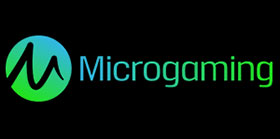 Microgaming is a privately held company operating from Isle of Man. It powered the first online casino, which launched in 1994. Today more than 800 online casino operators license software from Microgaming. Take any indicator and you will find this software provider in the forefront, be it the number of online casino games offered or the amount paid out in progressive jackpot winnings. It has also been in the forefront of online casino software evolution. Microgaming has been over the tears a leading advocate of fair gaming. It offers software independently tested and approved by eCOGRA and IGC, which are the best online gambling accreditation agencies.
Highlights of Microgaming Casino Software
Highlights of Microgaming Casino Software
Among the first software development companies to develop world class online casino software
Regarded as the #1 software for players looking for pokies from Australia
Evaluation of Microgaming casino software for desktop users
Microgaming easily has the largest casino games portfolio for desktop gaming. There are more than 800 titles on offer and at least 20 more are added each year. Microgaming offers two options for desktop users. Its Viper download software is the best in the business. Apart from the regular games categories it includes multi-player games and online tournaments. The pokies tournaments usually run across all Microgaming powered online casinos. Therefore these events enjoy high liquidity and are able to guarantee large prize pools. The download software allows players to simultaneously open a number of games in different tabs. Australian players can set quite a few pokies on auto play while they sit back and relax.
The other option for desktop casinos is the instant play or no download software. The current version of the no download software is described as "one-click". It gives quicker and more convenient access to the games directly from the web sites of the online casinos. The dynamic search engine starts locating relevant games as you enter the key word letters. With each added letter the list is shortened and you reach the required game before entering the full name. This eliminates the need for scrolling through a long list.
Evaluation of Microgaming casino software for mobile & tablet users
Microgaming has been a pioneer in mobile gaming since 2004. It first released Java based games for mobile phones and tablets through a partner company known as Spin3. With the development of HTML5, Microgaming offered mobile games through a no download platform. Australian mobile gamers can access the web sites of the mobile casinos and directly play the games from there. Microgaming also develops native apps that can be downloaded on mobile devices operating on Android, iOS and Windows systems. Either way, the games have adaptive designs that ensure compatibility with a range of screen sizes and resolutions. So whether you are using a smartphone or tablet, you will get the best screen display and navigation.
The Microgaming mobile portfolio has over 250 titles, most of them pokies. Earlier Microgaming would launch new games on the desktop platform first and months later release the most popular ones for mobile gaming. Recently it has changed its approach and has begun releasing new games simultaneously on desktop and mobile. So you may find that some of your favourite games from the last few years are not there on the Microgaming mobile portfolio. You will also find some functionality, like gamble game and auto play, missing from the mobile pokies.
Overall summary and evaluation of Microgaming casino software provider
As far as the number of casino games offered is concerned, Microgaming has no rival. All the different games categories are adequately covered, except that Playtech offers a better selection of arcade games and scratch cards. Microgaming is the only online casino software provider to offer a branded live dealer casino, which is based on Playboy. The quality of Microgaming games is as good as those of the other software providers we recommend.
Our experts have been tracking Microgaming since its inception, and the biggest plus point is that Microgaming is responsive to players' needs. The Microgaming software, particularly its desktop software, is fully customisable. You can set the game speed, screen size and audio content to your liking. If you need to look up your gaming or financial history, you can do so from within the game you are playing using the PlayCheck and CashCheck facilities. Microgaming is the only software provider to collate all kinds of statistical data for each gaming session. In order to counter the challenge its operators are facing from multi-software online casinos, Microgaming has tied up with Rabcat Gaming and Mahigaming and offers their titles on its platforms.
We rate Microgaming as the best overall software provider to Australian online casinos.