Skrill Casino Payment Option for Australians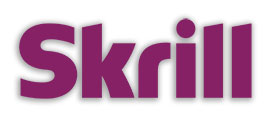 Skrill began as the Moneybookers electronic wallet in 2001. When the company expanded and modernised its business, the name of the electronic wallet was changed to Skrill, which is a slang term for money. Despite the change in name it is still listed as Moneybookers in a few online casinos. After going through some ownership changes, Skrill was acquired late in 2015 by Paysafe, the company that also owns the rival electronic wallet NETELLER. As of now both electronic wallets retain their individual identities and compete in the same online gaming market. Skrill is authorised by the Financial Conduct Authority. It operates in over 200 countries including Australia.
How to use Skrill casino banking option
You begin by opening an account with Skrill. This can be done in a few simple steps from the Skrill web site. At this time you will be given the log in particulars that you will need for depositing through Skrill, which you should keep handy but safe. You then have to fund your Skrill account. This will be discussed in some detail later. When you sign up at the Australian online casino select Skrill as the payment option.
For making a deposit, you go to the cashier of your online casino and select the Deposit option. You click on the Skrill icon to initiate the process. You enter the amount you wish to deposit. You will be taken to the Skrill web site where you have to log in again and follow the instructions on the screen to complete the process.
The process of making withdrawals is similar. You access the cashier and choose the Withdrawal option. Enter the withdrawal amount, select the Skrill icon and follow the instructions to complete the transaction. The withdrawal request will be registered and processed after the online casino pending period is over. Remember that you can use Skrill to withdraw funds only if you have used it as a deposit option.
Pros of using Skrill casino banking option
Skrill payment option can be used for both deposits and withdrawals at online casinos. The transfers from Skrill to online casinos and from online casinos to Skrill are free. Since the transfers are done electronically they happen instantly.
You have to load only your Skrill account using external means like credit cards or bank accounts. From there you can make deposits at how many online casinos you desire. Your credit card or bank account details will only be on the Skrill server and not with any online casino.
Many online casinos give you extra bonuses for making deposits using Skrill. Skrill also rewards loyalty with VIP users getting additional benefits like club membership and exclusive promotions.
Once you open a Skrill account you can use it for other purposes as well. Many online merchants accept payments through Skrill. It is a cost free and easy way to transfer funds to friends and relatives.
Cons of using Skrill casino banking option
Most Australian players look to fund their Skrill accounts using credit cards or debit cards. Since they already use these cards for other payments they find it convenient to use it for Skrill as well. But Skrill charges a fee of 1.9% upwards on the amount loaded and this ultimately eats into the players' bankrolls.
Similarly withdrawals from the Skrill account to credit cards or bank accounts are also subject to a fee. Unless players have some other avenue to spend their winnings from online casinos, they would have to at some time withdraw it from their Skrill accounts. This becomes a more serious problem if players hit a big payout.
If you are playing at an online casino that does not transact in Australian dollars there will be yet more costs. The funds will be remitted in some other currency and be converted to Australian dollars by Skrill. Apart from the usual currency exchange charges Skrill will levy an additional fee.