POLi Payment Option for Australian Casino Gambling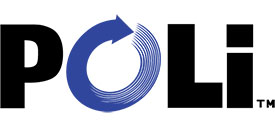 POLi is a payment option operated by POLi Payments Pty Ltd, which was founded in 2006 in Melbourne. In October 2014, POLi Payments became a wholly owned subsidiary of Australia Post. POLi offers services only in Australia and New Zealand. POLi is a link between your bank and your online casino and in this way neither the bank nor the online casino gets the details of the other party. Almost all the online casinos recommended by us support POLi as a payment option. The problem with POLi is that it is a deposit only payment option and that is why many Australian online casino players do not use it.
How to use POLi casino banking option
When you want to make a deposit using the POLi payment option, you must first log in at your Australian online casino. Access the banking function and select the Deposit option. From the payment options displayed, choose POLi and enter the amount that you want to deposit. You will be redirected to the POLi website. There you select your bank and log in to your bank account. Be completely assured that all these redirections are being conducted through secure connections. At your bank web site you confirm the deposit transaction. The funds will instantly be transferred to your online casino account. The online casino bank account details are not required because you started the transaction from the casino web site and the required details are automatically integrated into the transfer. Since you can only deposit from funds available in your bank account, POLi is also referred to as a debit payment option.
Since POLi is a deposit only payment option you cannot make withdrawals using it. Therefore you will have to select another option when you access the Withdrawal section of the online casino cashier. At most online casinos it would be check payment option, though some of our recommended online casinos remit funds to players by bank transfer.
Pros of using POLi casino banking option
With POLi the deposits are credited instantly to your online casino account. So you can start wagering as soon as you complete the transaction at the online casino.
Almost all our recommended online casinos support the POLi payment option. Therefore with this single option you can deposit funds at any number of Australian online casinos.
When you use POLi, you are not required to register. Apart from the deposit amount you do not enter any other details. This makes POLi simple to use.
When you use POLi, you do not log in to your bank account from the online casino site, but from the POLi site. Therefore your bank details will never be on the server of the online casino.
POLi does not levy any fees for transferring funds to online casino accounts.
Since POLi is a debit option you are not gambling with borrowed money and will not run up credit that you cannot settle when due.
Cons of using POLi casino banking option
The biggest disadvantage of POLi is that you cannot use it for making withdrawals at online casinos. Players who deposit funds through POLi will usually receive their winnings through check payment. It could well be two weeks before you get the funds in your bank account.
Though neither POLi nor the online casino will charge any fees, normal bank charges for transfer of funds are likely to apply. You need to check with your bank how much these will be.
Other payment options like credit cards and electronic wallets reward loyalty through reward points, cash backs and promotions. You will not get any such freebies with POLi.
Though you need not register with POLi, your bank has to be registered. If your bank is not registered then this option will not work.
Since you will be transferring funds giving online instructions to your bank, you need to have Internet banking facility.
Tips about using POLi casino banking option
You have to weigh the pros and cons very carefully before choosing POLi as your payment option. If the online casino will post a check to you when you withdraw funds, all the advantages of POLi will be negated. In this circumstance you need very compelling reasons to go ahead with POLi. But if the online casino is willing to transfer funds to your bank account electronically and even recover the costs of that transfer from you then you could think of using POLi.
The really compelling reason for using POLi is that you are averse to online transactions through credit cards or maintaining funds in online electronic wallet accounts for fear of identity theft or hacking. There is no cause to worry, but if you are uncomfortable then you have to look at POLi. The POLi option does not use credit cards at any stage.
For you to use POLi, your bank needs to be registered with POLi. Most major Australian banks are registered. If you are uncertain about the situation of your bank, you can check out the list of registered banks at the POLi web site. If your bank is not registered, it may not be worth opening another account in a registered bank. Again, you need to take a very considered decision in this regard.
If you are using POLi, there are some small things you need to be careful about. Check with your bank what will be their charges, if any. Also when making the deposit transaction make sure that the connection is secure at all stages.